[Home] [Fantasy Magazine] [Family Fun] [Shopping] [Music & Movies] [Places To Go] [Finance] [Not Just Free] [Advertising]

Pictures Ancient One Poems Bonsai Trees Mike Cooper Our Products Site Map
Art Articles Wolf Story Ancient Healing Art Down-Loads Stories Testimonials About Us
L o v e info P e a c e info H o p e
Rick Sentieri's Fantasy Magazine
A unified fellowship suppling a forum for the arts
Please read our disclaimer.
Tell us about yourself
For spiritual healing click here for Practitioner Daniel Pignotti.

Ancient One Spiritual Investigator
Use your to dreamscapes to achieve succes, happiness and self-understanding.
By allowing yourself to follow your inner compass you can predict the future, develope ESP and be sustain great health.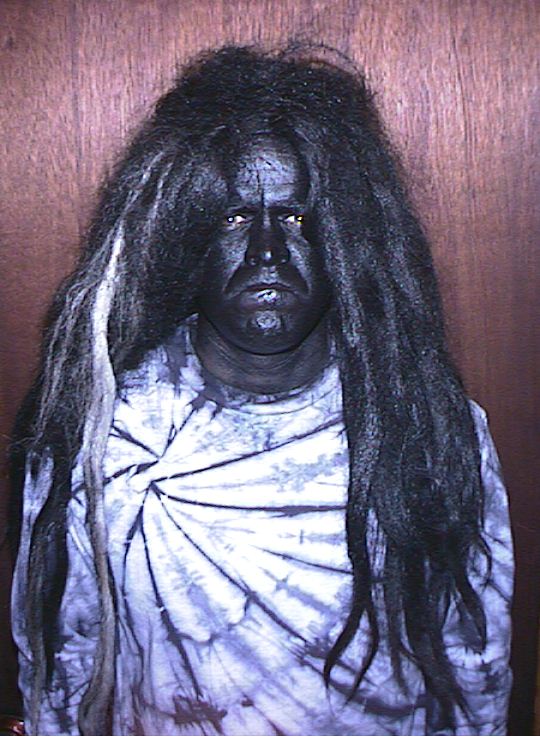 "Thank you for having a free mind!"
Picture by James

In a dream, reactions of the preceiving mind to sensory stimuli produce psychical effects in thr mind.
As soon as a sensation or a psychical process arises in the mind during sleep as a result of an external or internal nervous stimulus and is perceived by the mind, that process calls up sensory images from the circle of experiences left over in the mind from the waking state.

Ancient One wants to leave you with one last thought before he goes!
"You are not alone so do not fear what you can not interpret or understand."
Make sure to come back to read Ancient One's future articles!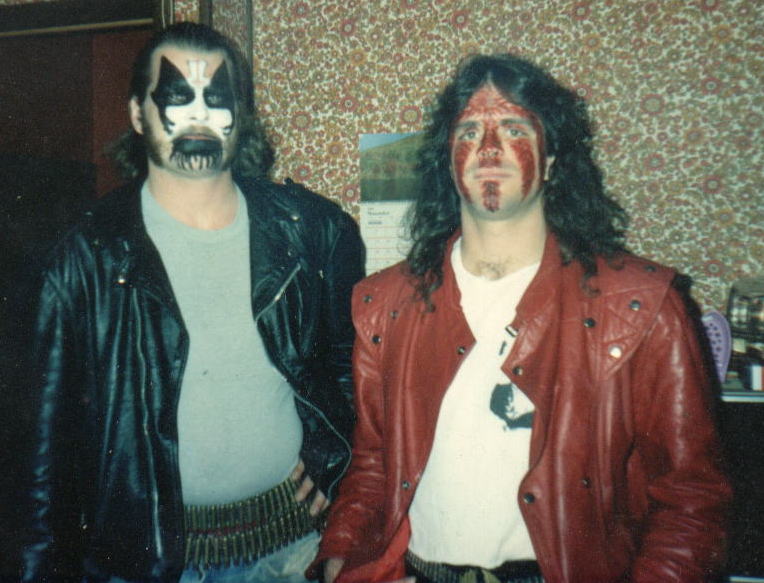 A photograph of my close friends, Rick and Hellcat.
Hellcat And Rick
This picture was taken at "The Dancing Fool" disco-bar where Hellcat is a bouncer.
HELLCAT ALSO COACHES A LITTLE LEAGUE BASEBALL TEAM!
An out-of-the-body bummer!
Click here for Ancient Ones' Bio

Pic of Ancient One and a Gool

Click here to find out ways you can help this web-site.
Click here if you want to become an certified member!
Please click here to send a note to Rick!
---
L e s info F l e u r info S a u v a g e
L o v e info P e a c e info H o p e
A unified society with the commitment to supply a forum for undiscovered talent.
Tell us about yourself and receive our newsletter!
Pictures Ancient One Poems Bonsai Trees Mike Cooper Our Products Site Map
Art Articles Wolf Story Ancient Healing Art Down-Loads Stories Testimonials About Us
---
Information+Free Stuff+Music & Movies+Shopping+Sports & Fitness+Career & Education+Business & Finance+Technical
---
©2011 by Rick Sentieri
All rights reserved.
Disclaimer- http://ricksentieri.com and associates accept no responsibility for any merchandise bought from online stores via these links.
No part of of http://ricksentieri.com may be digitally stored, reproduced, altered, or disseminated in any form or by any means without written permission.
http://ricksentieri.com is a work of fiction. References to real people, events, establishments, organizations, and incidents @ http://ricksentieri.com are creations of the author's imagination, and their resemblance, if any, to actual events or persons, living or dead is entirely coincidental.
Le Fleur Sauvage Productions
Kenosha, WI
Please read our disclaimer.
Advertising Rates For RickSentieri.com If you even thinking about advertising on this site please E-mail u