Click the BUY NOW button to purchase Rick's book: Zongzi's Journey $15.00

America's online fiction magazine: Vestal Rreview is free and we pay our writers.

Free Shipping
Love poems by Rick Sentieri
A poet who lives in Kenosha WI

---

Just thinking of You

Watching whitecaps roll into the ocean of blue. With a smile on my face just thinking of you.
The sweet memories, the tender moments we've shared. They caress me like the soft breeze that fills the air.
The loving feeling I get when I hold your hand. The summer night when we walked in the sand.
Waves splashing on the rocks along the shoreline. Brings tears to my eyes knowing that your mine.
Sharing a love like ours my happy heart sighs. Watching the violet clouds carelessly floating by.
Written on 5/23/2000

Click here to hear Rick's voice! "Just Thinking of You". (300kb)

mon ange

To say I love you comes so easy to say.

Kissing your lips brightens my day.

I carry your love with me where ever I go.

It's planted in my heart where our love grows.

My thoughts are filled with visions of you.

They keep me happy because I know this love is true.

Your eyes warm my soul with your touch so tender.

I pray to the Lord above that I feel like this forever.

Click here to hear Rick's voice! "Mon Ange". (683 kb)

Jane
Your eyes are so beautiful, so blue.
You can break my heart if you have to.
Can you please come out
with me to the dance?
Please! Jane please,
give me a chance.

I will never leave you wanting more.
Everything about you I do adore.
I wait for the day we are joined as one.
And together we will have so much fun.

Tonight as always, I think of you.
No one can love me the way you do.
With tender lips and your
long silky hair.
Emotional bliss in passions' lair.

There is nothing left to prove to me.
I long to dance with destiny.
Just as I told the Lord above.
It's only you I could ever love.

Click here to hear Rick's voice! "Jane". (906)

les fleur sauvage

No matter how hard I pray, you haven't been around.

I need to look into your eyes and you're nowhere to be found.

I have tried everything to get you next to me.

I can feel my heart bleed, your so special, your touch is what I need.

Every day your gone brings loneliness to me.

My soul is trapped and only you can set me free.

I can't wait to have my arms around you.

What a night that will be to share a love so true!

Click here to hear Rick's voice! "Les Fleur Sauvage". (602kb)

CLICK HERE FOR MORE OF RICK"S POEMS!!!!!!
---
de toute mon aim
Before you left,
I forgot to thank you for opening my eyes.
For making me feel so alive.
If you were here right now,
Iíd kiss you for being my Queen.
For making me believe in dreams.
I canít wait to hold you and kiss your lips,
such desire.
Itís setting my soul on fire.
I canít wait to see your beautiful face.
Feel your magic touch.
Look in your eyes, I love so much.
Thanks for every little thing youíve done.
That wonderful night.
Nothing has ever felt so right.
Thanks for giving me the best memory of my life!

Click here to hear Rick's voice! "De toute mon aim". (769kb)
---
Sunshine
Everyday your sunshine brightens my day.
Sharing years, good times and the tears.
Your a cool fresh rain,
bringing life to my dry, desert plain.
I believe we will always be.
Together our love will last forever.
In your arms so tight,
passionately embracing in the moon light.
From the start, loving you with all my heart.
I see why by looking into your eyes.
Loving you shows me how beautiful my life can be.
---
Don't Let Go
The tender comfort of her early morning embrace.
Kissing her soft lips while she holds my face.
Waking up with her, life is at it's best.
To be still together we are surly blessed.
Something she could do from the start.
Her smile turns the key to my heart.
Along with everything that disappears.
Her touch releases all my fears.
My longing fulfilled to have her close to me.
With her dreams in her eyes, she gives her all to me.
In the light of dawn with her head on my shoulder.
She cuddles up closer and I gently hold her.
Lying there stroking her hair she says, "Don't let go."
Something my heart had told me a long time ago.
Click here to hear Rick's voice! "Don't Let Go".
(955kb)
---
My Heart Is Yours.

Ever since we shared our first kiss.
I have been floating in a dream of sweet bliss.
Those lips that wrap your sweet smile.
Your tender kisses that still drive me wild.
Your soft touch such a work of art.
It gives me joy that echoes throughout my heart.
The caring soul that's' inside you
gets me through all those days colored so deep blue.
A love so strong beautiful as a flower
giving me memories I will cherish forever.
Time and time again you have been there for me.
Truly my best friend who's love set me free.

Click here to hear Rick's voice! "My heart is yours". (839kb)
---
CLICK HERE FOR MORE OF RICK"S POEMS!!!!!!
For an autographed hard-copy of Rick's poetry please follow these instructions.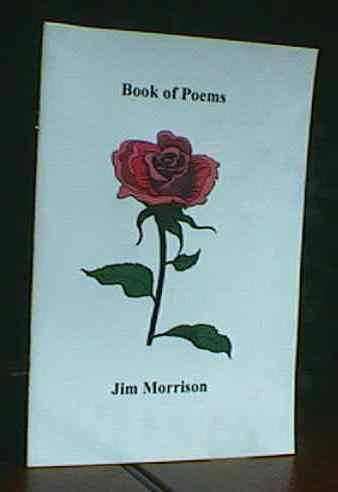 Book of Poems
by Rick Sentieri
$4.83 + Shipping
(US currency)
Click here to purchase Rick's Poetry Book online!

Click here if would would like to purchase this poetry book by way of the United States Postal Service!

Click here if you would like to know more about Rick Sentieri.


For more Information write to:
Rick Sentieri
kenoshapoet@yahoo.com
Kenosha WI USA
Thank you for reading my poetry
This offer is only good while supply last.

---
THANK YOU!!! With out your generous donations this site would not be possible! : )
Click here to find out ways you can help this web-site.
Click here if you want to become an certified member!
Please click here to send a note to Rick!
---
L e s info F l e u r info S a u v a g e
L o v e info P e a c e info H o p e
A unified society with the commitment to supply a forum for undiscovered talent.
Tell us about yourself and receive our newsletter!
Pictures Ancient One Poems Bonsai Trees Mike Cooper Our Products Site Map
Art Articles Wolf Story Ancient Healing Art Down-Loads Stories Testimonials About Us
---
Information+Free Stuff+Music & Movies+Shopping+Sports & Fitness+Career & Education+Business & Finance+Technical
---
©2010 by Rick Sentieri
All rights reserved.
Disclaimer- http://ricksentieri.com and associates accept no responsibility for any merchandise bought from online stores via these links.
No part of of http://ricksentieri.com may be digitally stored, reproduced, altered, or disseminated in any form or by any means without written permission.
http://ricksentieri.com is a work of fiction. References to real people, events, establishments, organizations, and incidents @ http://ricksentieri.com are creations of the author's imagination, and their resemblance, if any, to actual events or persons, living or dead is entirely coincidental.
Le Fleur Sauvage Productions
Kenosha, WI
Please read our disclaimer.
Advertising Rates For RickSentieri.com If you even thinking about advertising on this site please E-mail us