All For One
L o v e info P e a c e info H o p e
L e pathway F l e u r pathway S a u v a g e
Please read our disclaimer.
Tell us about yourself
A unified fellowship suppling a forum for the arts
[Home] [Fantasy Magazine] [Family Fun] [Shopping] [Music & Movies] [Places To Go] [Finance] [Not Just Free] [Advertising]

Pictures Ancient One Poems Bonsai Trees Mike Cooper Our Products Site Map
Art Articles Wolf Story Ancient Healing Art Down-Loads Stories Testimonials About Us
---
Time is an allusion
.Scroll down to read "A STORY ABOUT A WOLF."

The following is:
"The Bonsai's Story"
Chapter 4 "tibdafowzoopu"
Written by Hellcat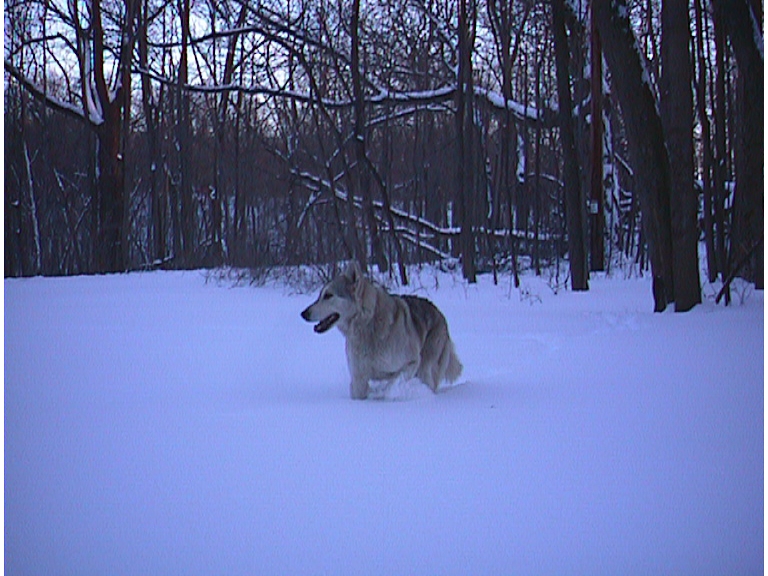 Bonsai
Click on picture for full size. Photography by Rick Sentieri
Next Photograph
The Bonsai Story
Written by Hellcat
Les Fleur Sauvage Staff Writer.
page 1Wolfpage 2Wolfpage 3Wolfpage 4Wolfpage 5Wolfpage 6Wolfpage 7Wolfpage 8Wolfpage 9Wolfpage 10

page 8
When we got back home, I made Zongzi's favorite meal alphabet soup and egg-salad sandwiches with buttered garlic bread. However just before he had his first spoonful of soup Bonsai jumped up, put his front two paws on the table and stared into Zongzi's soup bowl. Then joining Bonsai gazing into the steamy bowl of alphabet soup, Zongzi put down his spoon.
I thought there was a fly in it so I looked into Zongzi's bowl also. I could not believe what I saw next. The letters in the soup began to form into a strange word, tibdafowzoopu. I asked Zongzi what was happening and he replied saying that tibdafowzoopu is Bonsai and his code word for danger. Zongzi then began to whisper into Bonsai's ear and after he did this Bonsai barked as if he understood what he said.
I started to ask Zongzi questions but he did not reply. Zongzi got very quiet and I could see that he was preoccupied with his own thoughts.
Zongzi and Bonsai then went down into the basement taking their growling stomachs and the six-pack of beer with them. I was upset because Zongzi did not eat any of his food neither did Bonsai. This got me worried because I have been keeping track of there eating habits and they both have not had anything to eat in three days!
I yelled downstairs and told them that I wasn't going to waste anymore food and that they better eat something before they get sick. Zongzi yelled back up to me saying that they had a dream waiting for them and that they both will eat something tomorrow. I was so mad that I threw their food out the backdoor and went to sleep!
Of course, it took a while before I fell asleep because of the Tom-cats fighting over the food I threw out the backdoor. However, when I did fell asleep it was not for long, Zongzi's voice woke me up. I could here him yelling to Bonsai saying,
"Bonsai!" "I got one!" "Bonsai!" "I got one!"
I did not know what was up. So I got out of bed and went downstairs. When I got downstairs, I found Zongzi lying on his back on his portable army cot. He was having a dream with both arms extended as if were struggling with a fishing pole. Bonsai was asleep also but then began to wag his tail.
Zongzi shouted again,
"I've got one!" "I've got one!"
From that moment, I knew that Zongzi was having a dream that he was fishing because he was now reeling in his catch. Then the mood down in the basement changed drastically.
Zongzi yelled out franticly,
"tibdafowzoopu!"
Immediately after hearing this I saw the hair on Bonsai's back stand on end. Zongzi began to roll back and forth so violently that the army cot began to move skipping across the basement floor. Bonsai then started to growl showing his teeth and it did not take long before Zongzi rolled out of his bed and onto the floor. I look as if he was fighting for his life.
Then Zongzi yelled, "Get'em Bonsai!"
Bonsai barked, and then I saw his legs move as if he was running. Zongzi sounded as if he was being choked when he again yelled out for Bonsai. Bonsai continued to bark and flop around on the basement floor snapping his jaws as if he was biting something. Both of them must have been in deep sleep because they did not wake up when Bonsai knocked the lamp over or when Zongzi hit his head against the wall.
I wanted to wake them up. However, I changed my mind because I hoped what ever they were fighting for would be settled tonight.

Click here for page 9 and continue to read the "Bonsai Story"

Written by Hellcat
Les Fleur Sauvage Staff Writer.
---
THANK YOU!!! With out your generous donations this site would not be possible! : )
Click here to find out ways you can help this web-site.
Click here if you want to become an certified member!
Please click here to send a note to Rick!
---
L e s info F l e u r info S a u v a g e
L o v e info P e a c e info H o p e
A unified society with the commitment to supply a forum for undiscovered talent.
Tell us about yourself and receive our newsletter!
Pictures Ancient One Poems Bonsai Trees Mike Cooper Our Products Site Map
Art Articles Wolf Story Ancient Healing Art Down-Loads Stories Testimonials About Us
---
Information+Free Stuff+Music & Movies+Shopping+Sports & Fitness+Career & Education+Business & Finance+Technical
---
©2010 by Rick Sentieri
All rights reserved.
Disclaimer- http://ricksentieri.com and associates accept no responsibility for any merchandise bought from online stores via these links.
No part of of http://ricksentieri.com may be digitally stored, reproduced, altered, or disseminated in any form or by any means without written permission.
http://ricksentieri.com is a work of fiction. References to real people, events, establishments, organizations, and incidents @ http://ricksentieri.com are creations of the author's imagination, and their resemblance, if any, to actual events or persons, living or dead is entirely coincidental.
Le Fleur Sauvage Productions
Kenosha, WI
Please read our disclaimer.
Advertising Rates For RickSentieri.com If you even thinking about advertising on this site please E-mail us